[Fabric Selection] ODDY COTTON – Functionality Cotton and Stylish Prints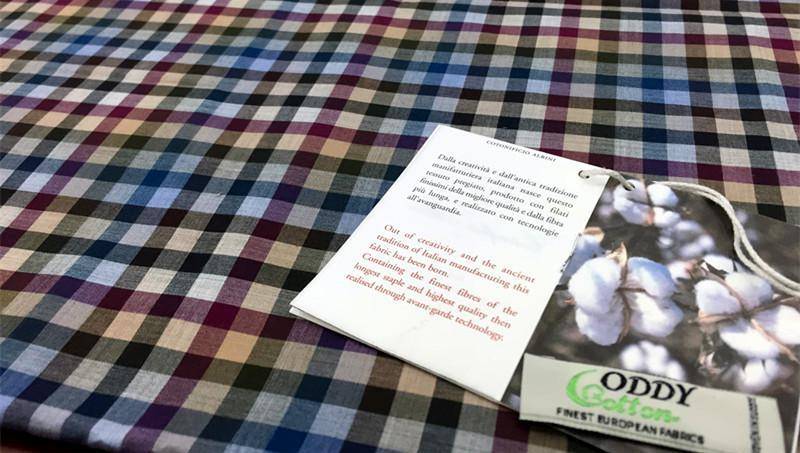 ODDY COTTON (hereinafter referred to as ODDY) is a young and new brand that produces fabrics, rich in colors and youthful vibrancy. It is known for its cotton wrinkle resistance fabric and distinctive cotton prints.  Most of the brand's Cotton fabric comes from Turkey with business formal designs such as, DOBBY, TWILL, POPLIN and SATIN. Weave with a long twisted yarn that gives it a dense texture, which has been a signature shirt for centuries in Europe and Asia. And with the brand's well known stylish print series, the brand offers 4 important elements of a shirt which includes anti-wrinkle, comfortable, soft and breathable which has made customers whom had a taste of ODDY shirting always comes back for more.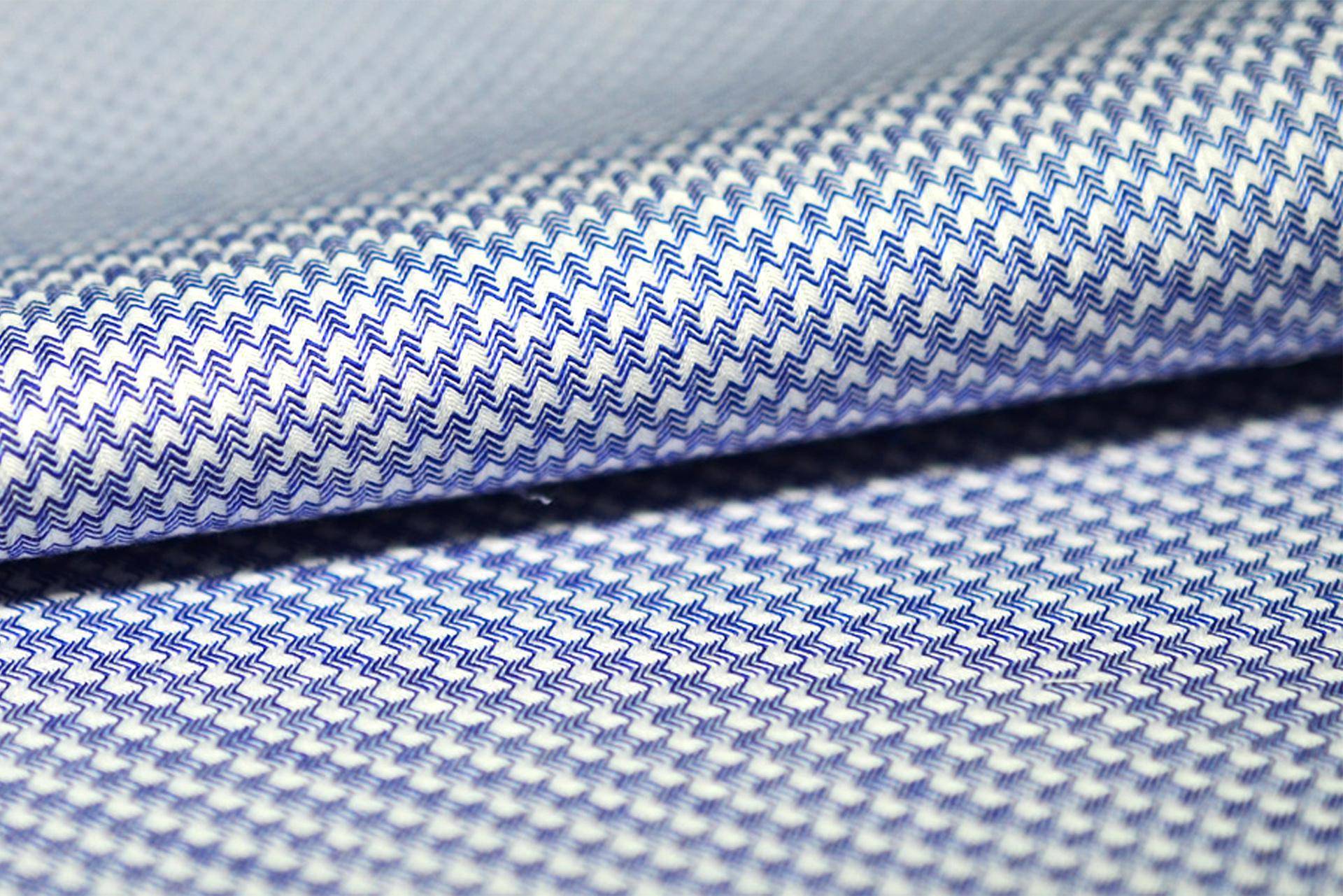 ODDY's cotton anti-wrinkle series has always been a favorite for many shirt lovers. Most of the common non-iron shirt materials commonly used in workplaces uses 100% rayon; while ODDY's pure cotton material and anti-wrinkle rating of 3.5 which is the highest rating are quite precious and rare textile processes. Well-known American brand Brooks Brothers also uses the same anti-wrinkle fabric. Therefore, ODDY's pure cotton-free series has always been loved by business people.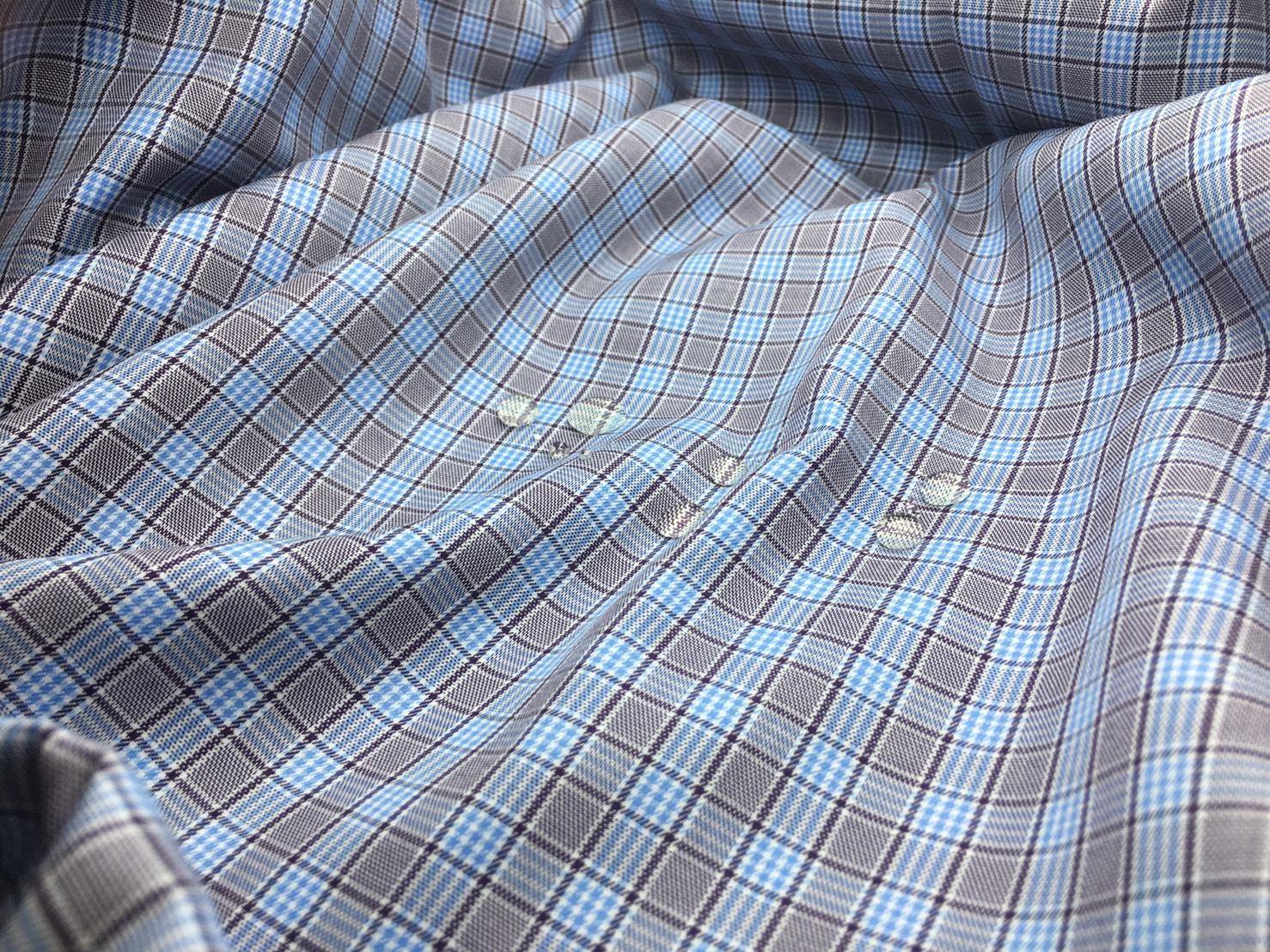 In the autumn of 2018, ODDY COTTON co-operate with NANOTEX nano textile technology in the United States to launch the "anti three series". Cotton Fabrics with functions of "anti-wrinkle", "waterproof" and "anti-stain", while without losing breathability. ODDY has launched this anti three series similar to the GORE-TEX function, which has received worldwide positive response. Additionally, guarantee of 50 washes maintaining the technical functionality of fabric is a major technological breakthrough.
The above picture with water were not clear, however as soon as we change to soy sauce the effect is much clearer. Now, never you have to worry about stains ruining your shirt.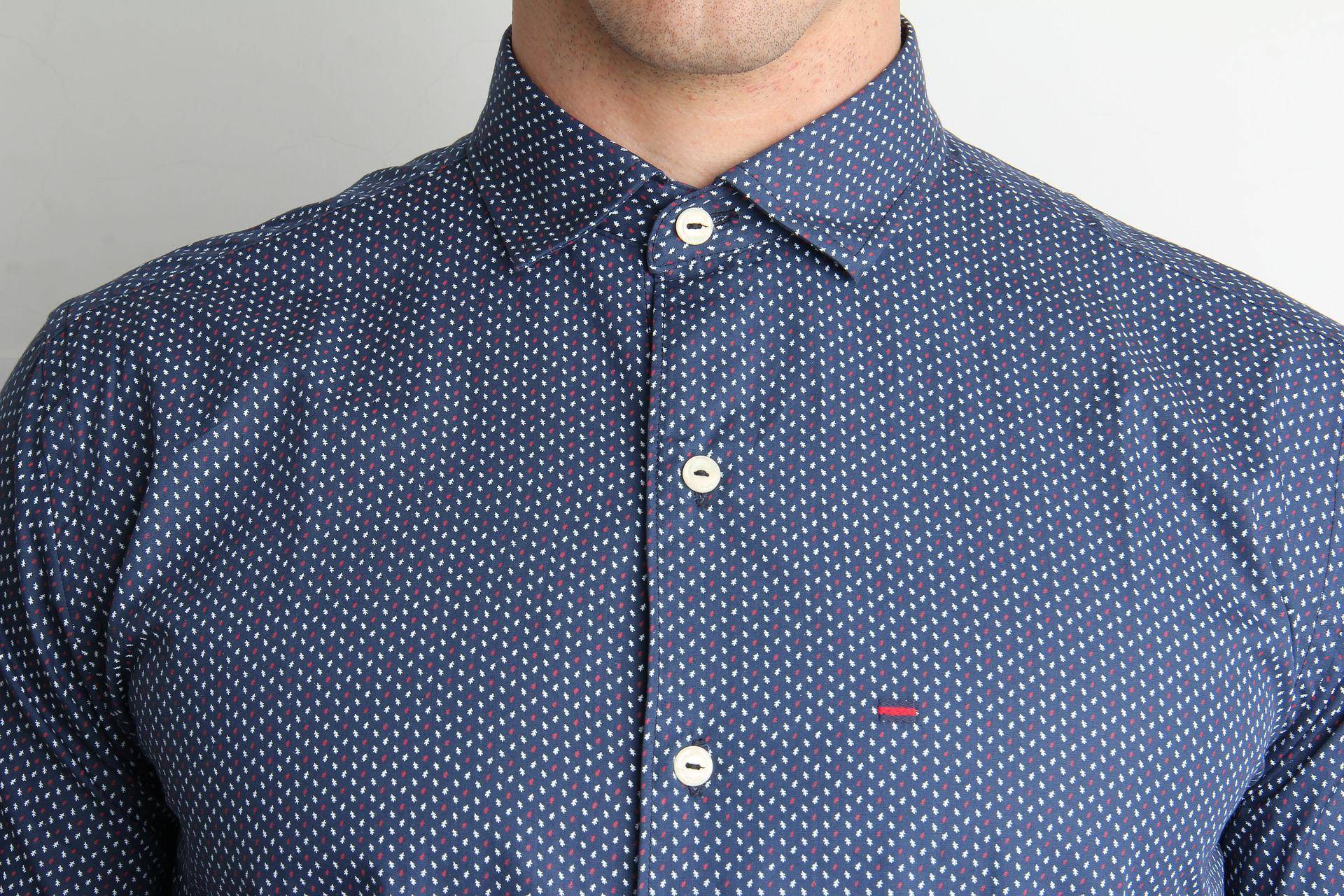 ODDY's stylish prints and anti-wrinkle fabric are one of its main products. However for a more casual occasion without important business meetings, the small printed designs offers a more relax and comfortable day while maintaining a smart look.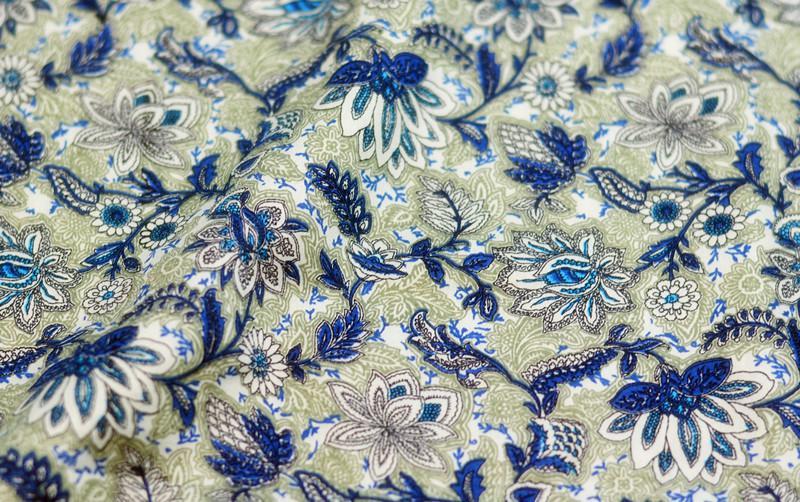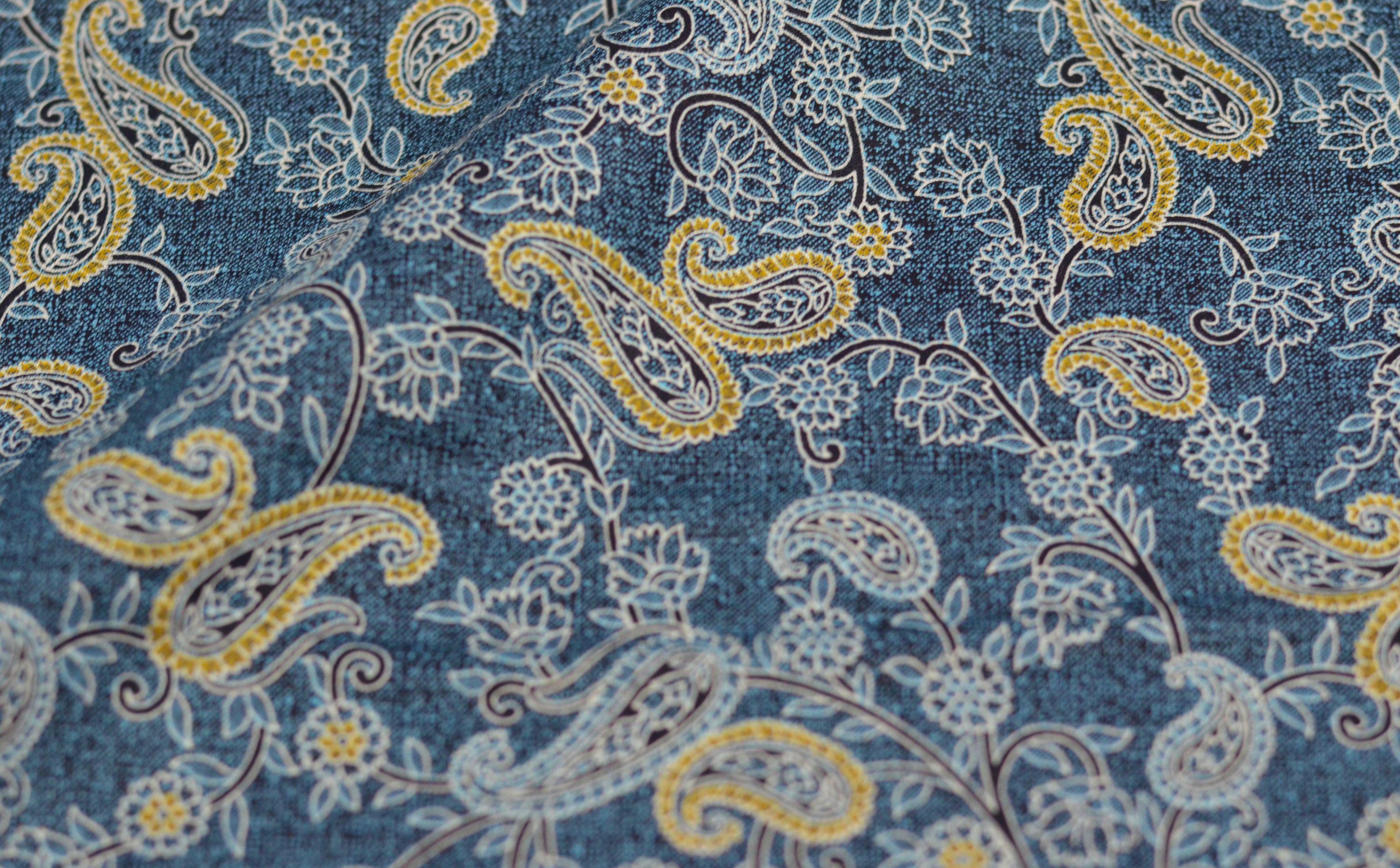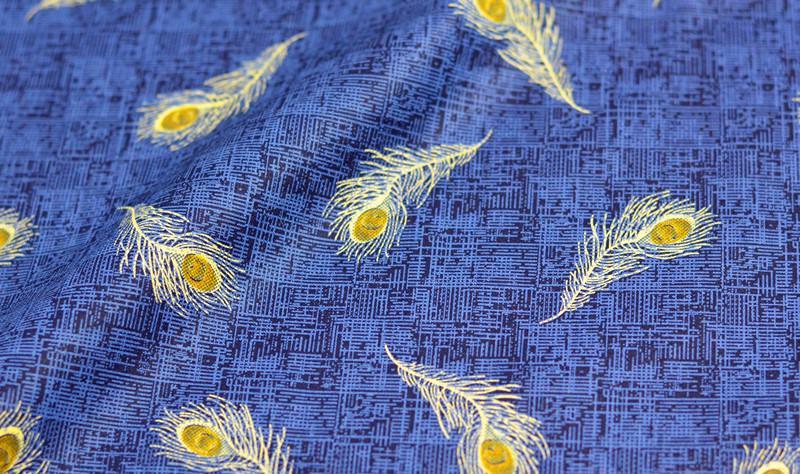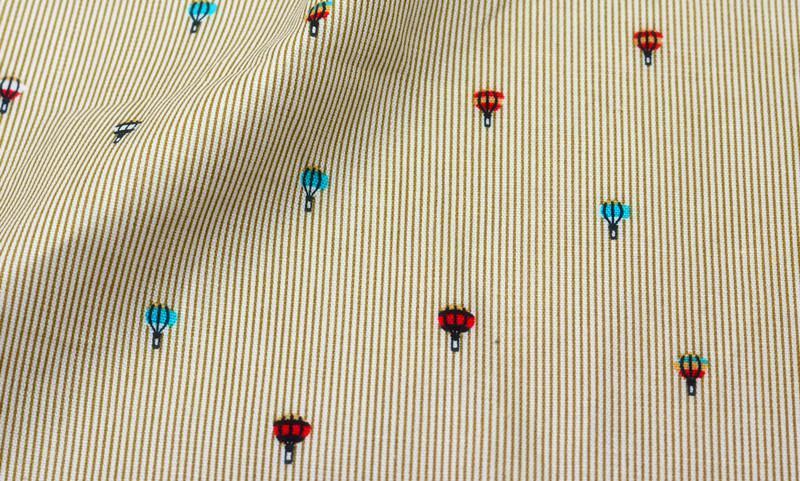 Do not allow small prints to constraint you; the world of printed fabric is unlimited, with printed design such as paisleys, Buddha lotus flower, air–balloon, peacock feather and much more. Many beautiful design of printed fabric to choose from, turning your wardrobe into a colorful one.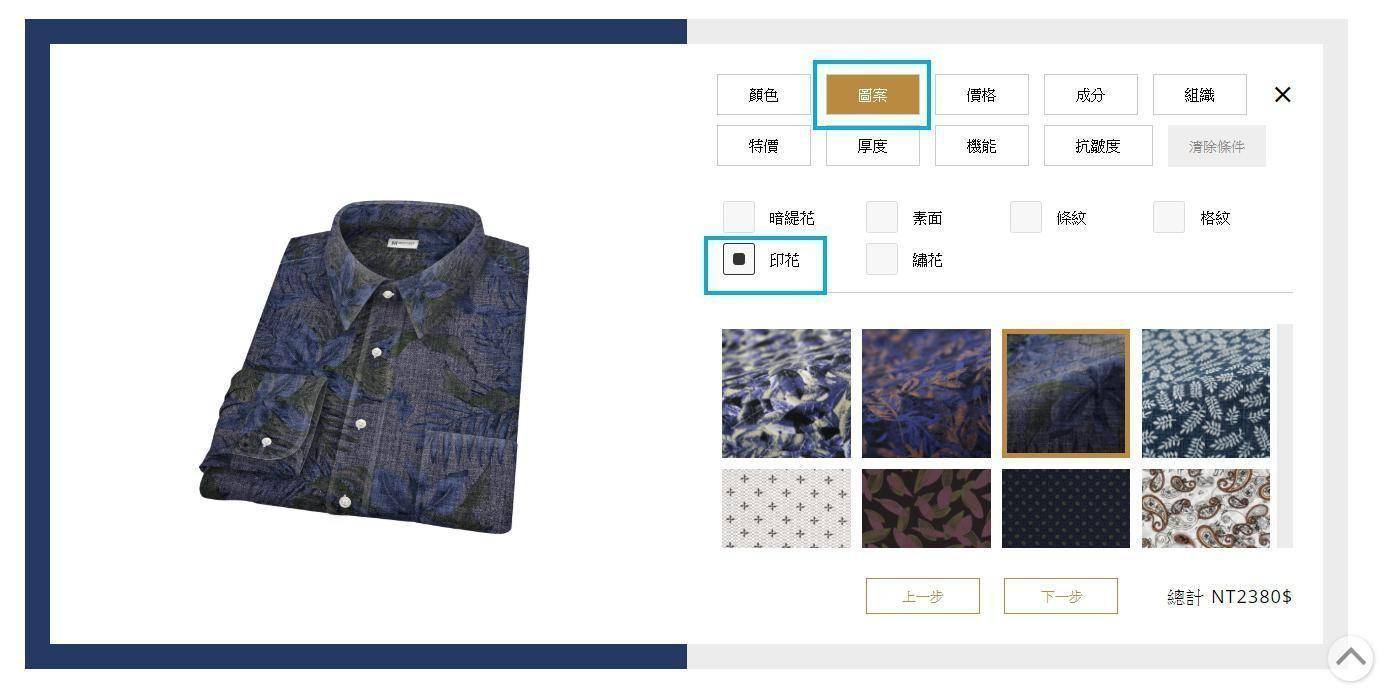 Allow us to introduce Men'sKey modernize fabric selection system. Select pattern and chose Prints as per above picture, you will be directed to selection page with printed fabric and you can chose your favorite print design. Or you can search for keywords in the selection system: Type in "Prints".